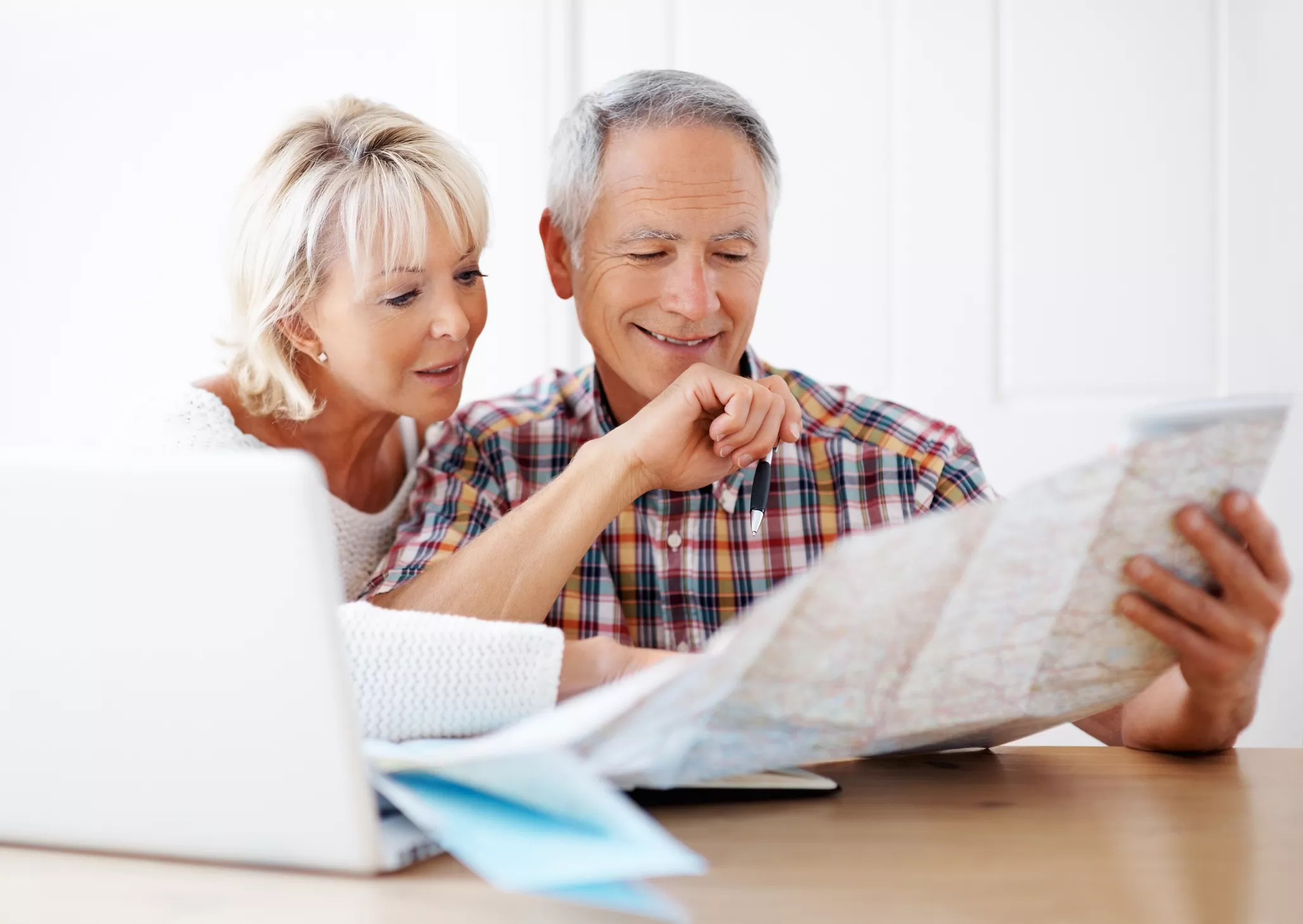 Taking a heritage trip is a rite of passage for many family history enthusiasts, and can be one of the most meaningful experiences of your life. It's hard to describe the power of actually setting foot in the places where your ancestors lived their lives — especially if you've devoted countless hours to researching and documenting them. Even if you haven't yet had the chance to dive into researching your family history, taking a heritage trip can get you off to an incredible start. MyHeritage has partnered with Expedia, the world's leading travel booking site, to inspire heritage travel from both directions: helping travelers plan a trip informed by their heritage, and inspiring genealogists to travel to their ancestral homelands. Click here to check out the launched Heritage Travel Hub website we launched together.
We're dedicating this article to exploring the MyHeritage tools that can assist you with your heritage trip, both in the planning phase and while you travel.
Planning your trip
Mapping an itinerary with PedigreeMap™
PedigreeMap™ is a free feature on MyHeritage that allows you to explore your family history from a geographic perspective. Any place you add to your family tree, no matter what event it's connected to, automatically appears on your PedigreeMap™.
This makes PedigreeMap™ the perfect tool for mapping out your dream heritage trip itinerary. It instantly reveals which places are most significant in your family history and helps you understand how close these places are to each other and to where you currently live. This information can be extremely valuable when plotting out your route. Click here to learn more about how to use PedigreeMap™.
Getting inspired by your Ethnicity Estimate and Genetic Groups
There's no rule that says you have to have meticulous documentation of your family history in a given place to take a heritage trip there. Perhaps you just don't have any information about where your family came from, or haven't had the chance to research it or to find concrete information beyond vague family stories. You can still choose an itinerary based on what you know — and taking a MyHeritage DNA test can help you know more. The Ethnicity Estimate gives you a percentage-based breakdown of your origins. This can give you an idea of the general area where your ancestors were from. But Genetic Groups can be even more helpful, because they pinpoint your origins from 2,114 far more specific geographic regions — sometimes as specific as a city or town.
So even if you don't know anything at all about where your ancestors came from, taking a DNA test can give you a strong start.
Documenting family history on the go
Traveling to the place of your ancestors' origins is not just inspiring — it can also help you gather important information you won't find anywhere else and develop new leads! You may get the chance to search some local archives, visit gravesites, or even explore the home or farm where your ancestors lived and worked. You will of course want to document everything you come across — and once again, MyHeritage can come to your aid. Here are some tools you may find useful on your heritage trip:
The MyHeritage mobile app
The MyHeritage mobile app allows you to build your tree, conduct research, upload photos, and more right from your smartphone or tablet. It's super convenient for genealogy on the go.
Just download the app before you leave on your journey and you're all set! It does require an internet connection, however, so if you want to use it on your trip and don't have an international data plan, you may want to consider purchasing a short-term local plan at your destination. Otherwise, you can use wi-fi when available. Aside from the basic tree-building and record search engine features, you may find the following particularly helpful:
Built-in Scanner
Perhaps you will visit a distant relative who shares a rare photo of an ancestor with you, or maybe you'll come across an intriguing document in a local archive. The built-in photo scanner allows you to scan photos and documents directly into your MyHeritage account using your mobile device camera.
Audio recorder and Photo Storyteller™
The app also allows you to record audio, which can come in handy if you're visiting relatives with stories to tell and don't want to miss a word they say. This may be especially useful if they don't speak your language and you want to have someone properly interpret for you later on. The Photo Storyteller™ feature also allows you to record an audio and connect it with a particular photograph.
Family Tree Builder
Sometimes a mobile device just won't cut it, especially if you're going to be investing a lot of time in adding new details to your tree. Or maybe you won't be guaranteed access to the internet. In these cases, Family Tree Builder offers a perfect solution. It's a free downloadable software that allows you to build your tree without an internet connection. The MyHeritage team has used FTB to build extensive family trees even in the middle of the jungle, desert, or tundra (as part of our Tribal Quest project)!
Click here to learn how to download and use Family Tree Builder. Wherever and whenever you go, MyHeritage will be at your service, supporting you in your mission to explore your family history. Visit the Heritage Travel Hub to get inspired and start planning your tour!